Wolframite (Fe,Mn)WO4 Mineral Depositions In Nigeria
Wolframite is the chief ore of tungsten, It is made up of a tung state of iron and manganese and can be found in Northern parts of Nigeria, West African like Kano, Kaduna, Bauchi, Plateau, and Niger states.
It is one of the non-popular names when it comes to Nigerian natural resources unlike gold and crude oil, there are few Wolframite exporting companies in Nigeria located across various states with more than 70% of the companies such as Tongyi Allied Mining Limited situated in the main deposit states.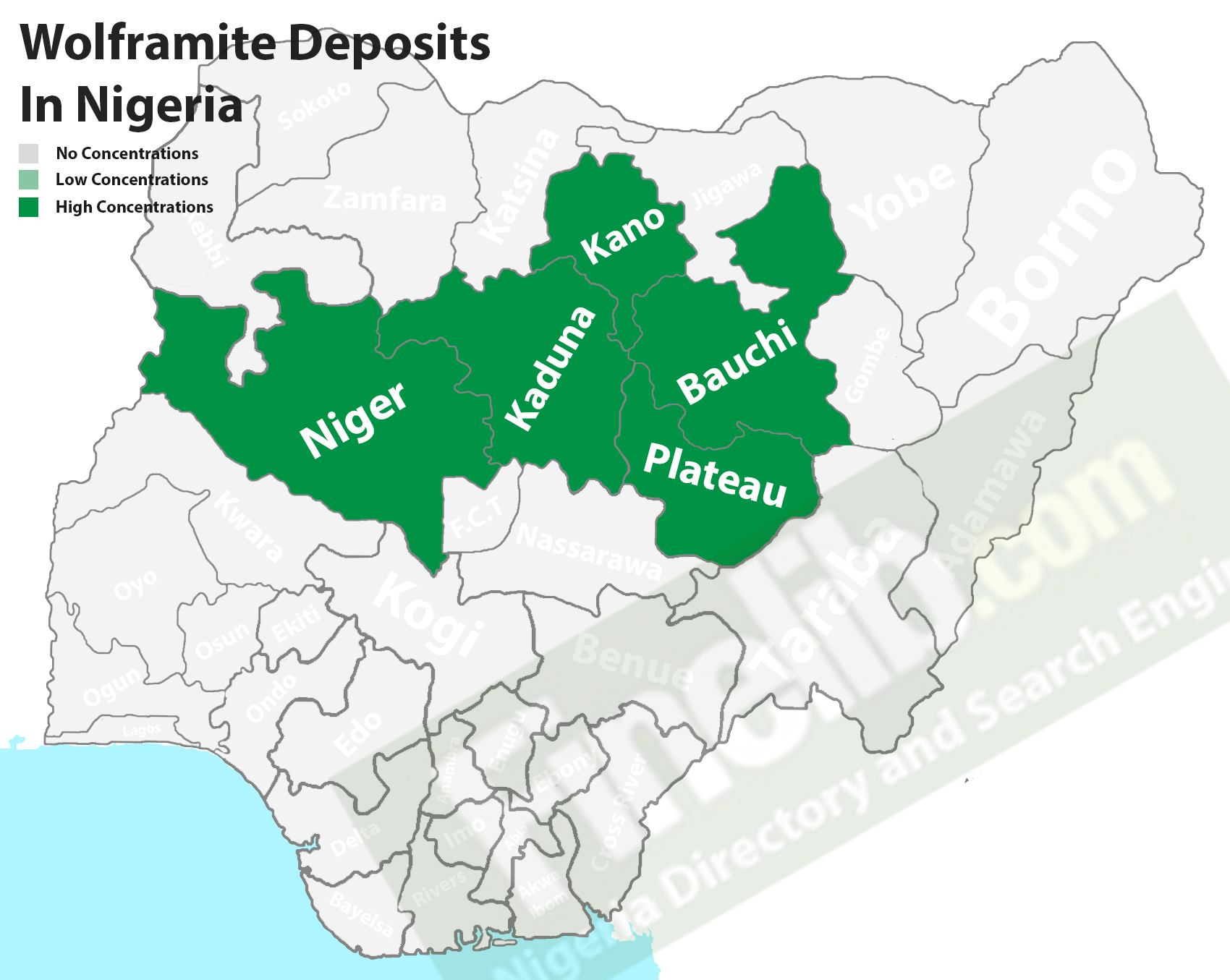 It has a black-brown colour with a high melting temperature, it is strong and dense. Due to it being the main source of metal tungsten it is highly valued.
Wolframite is predominately found in pegmatites and also in quartz veins mostly in combination with granitic intrusives, other minerals like scheelite, bismuth, cassiterite, pyrite, sphalerite, quartz, arsenopyrite, and galena constituent a range of Wolframite minerals.
Wolframite does occur in nature but in combination with tungsten, there are few mining stations in Western Africa and Nigeria, as the producing states aren't much such as Ririwai Mines in Kano State.
The mining and extraction processes of Wolframite and Tungsten are literally the same though tungsten can be separated from Wolframite by subjecting it to a specific flow process.
There are two methods of mining Wolframite which include surface and underground mining, when the Wolframite ore is mined, it is crushed into smaller particles first to remove the tungsten mineral crystals in the ore by milling.
Scheelite concentrates which are also in the mined Wolframite are removed by the method of gravimetric and can be combined with froth flotation. To get the main ore which is Wolframite, it can be subjected to gravity and in most cases in combination with magnetic separation.
Uses
It's used for electric filaments and armor-piercing ammunition.
It is also used widely in the making of glass-to-metal seals.
It's also used in hard tungsten carbide machine tools and more.
Related Information: