Mica Mineral Deposits In Nigeria - Its Locations And Uses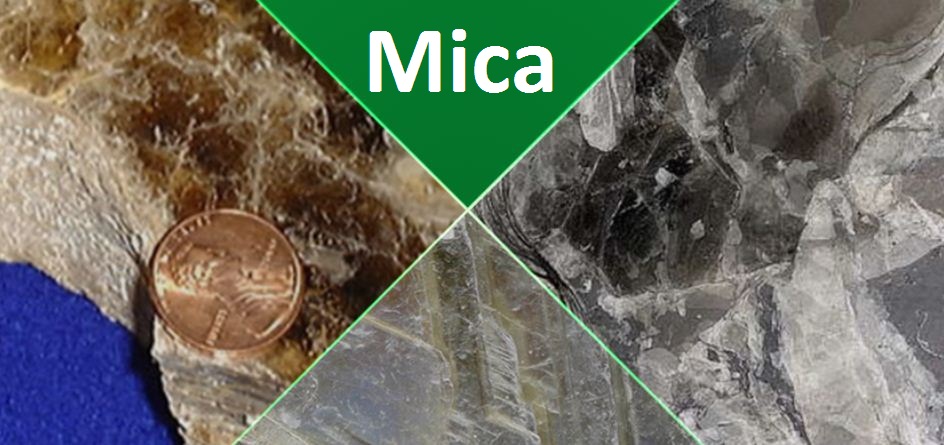 Mica Mineral Deposits - In Nigeria and in some West African countries, there are many mining companies, as well as exporters and suppliers of the vast mineral resources in the country, and Mica is one of such resources, though it may not be as common as crude oil, coal, and lead it is deposited in various states across the country.
Mica is deposited in Kogi, Nasarawa, Ekiti, Kwara, Cross River, and Oyo states.
A group of minerals with similar physical and chemical properties is referred to as Mica. It is relatively light and soft with flexible sheets and flakes. It naturally occurs in rocks such as igneous, metamorphic, and sedimentary rocks with large deposits mainly mined from granitic pegmatites.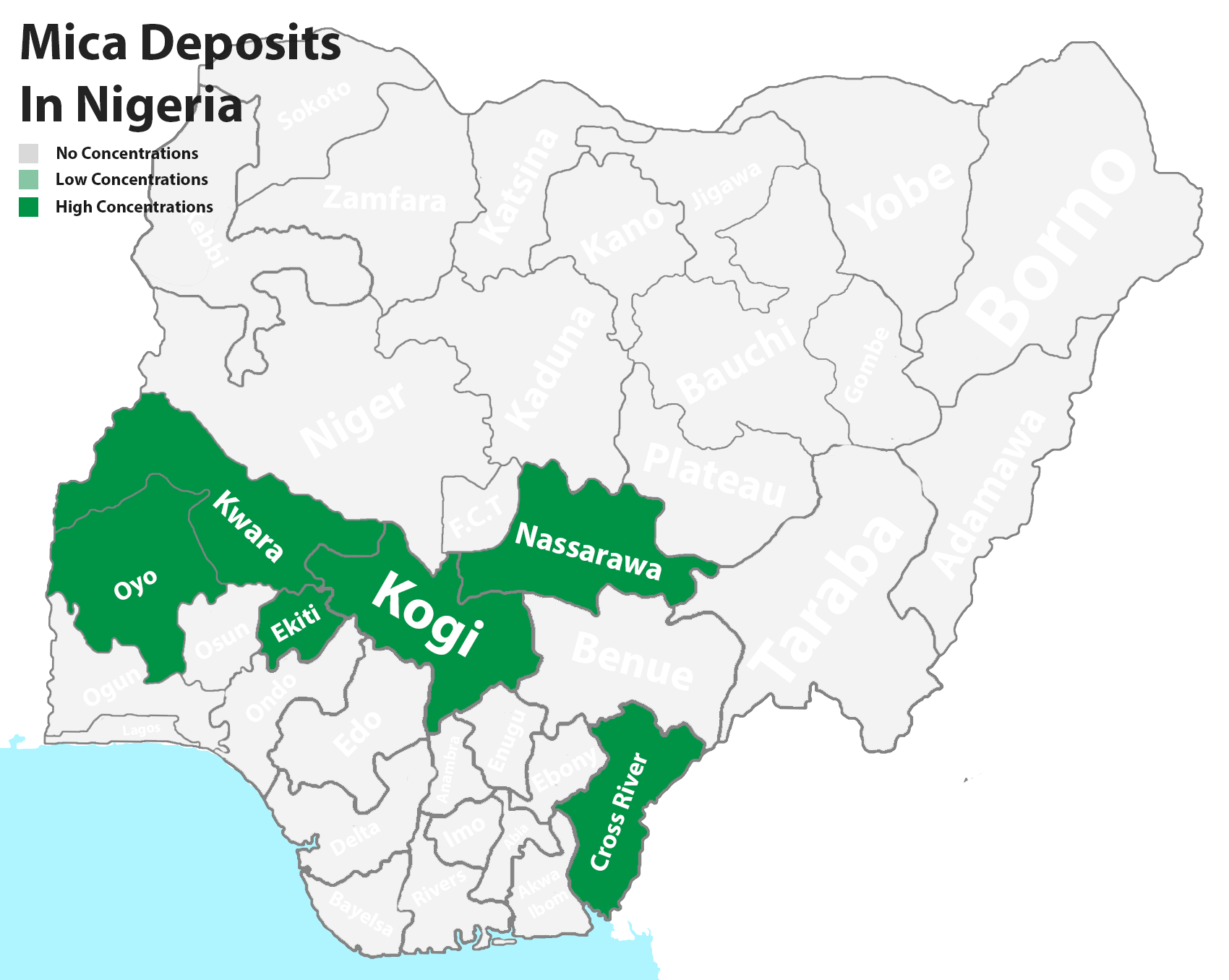 Mica minerals commonly occur as flakes, scales, or shreds but are mined either as a sheet or as a flake.
Sheet Mica Mining: Granitic pegmatites which contain large deposits of Mica are mined either by using open-pit surface mining or underground mining. In using the formal (open-pit surface mining) a shaft is sunk into the pegmatite containing semi-hard pegmatite ore in order to locate the vein with the mineral and also to know the quality and quantity of the Mica that might be recovered.
In using the latter (underground mining), the shaft is driven through the pegmatite at the right angles using air drills, hoists, and explosives, after the blast, the mica is picked and moved for trimming where it is graded, split, and cut to various specified sizes for sale.
Flake Mica Mining: Unlike the sheet mica is gotten only from pegmatites, the flake mica is gotten from many sources, such as schist (metamorphic rock) which is a by-product of processing the resources of feldspar and also kaolin from pegmatites and placer deposits.
The conventional open-pit method is used for flake mica, the mica-bearing ore in the hard-rock is drilled into and then blasted after which the ore is size reduced and transported to the processing plant, where feldspar, quartz, and mica are extracted.
Muscovite mica is the most common type of mica and also the most sort after because of its wide applications such as in the manufacturing of fireproofing and insulating materials. It is also deposited in Nigeria located in Western Africa in the large quantity specified in the Northern part.
Uses of Mica
It can also serve as a dusting agent, and lubricant, in plastics, rubber, and welding rods.
In the paint industry, ground mica is used as a pigment extender, prevents shrinking and reduces chalking.
Related Information: