Granite Solid Mineral Deposits In Nigeria And Its Applications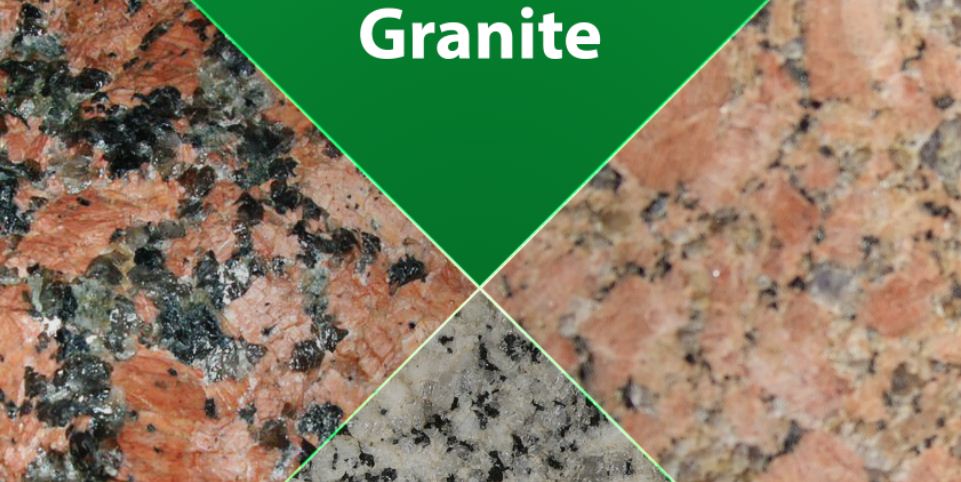 Granite is a natural stone just like limestone and is deposited in Nigeria and Africa in abundance, and its deposition has called for numerous local and international quarrying companies into the country.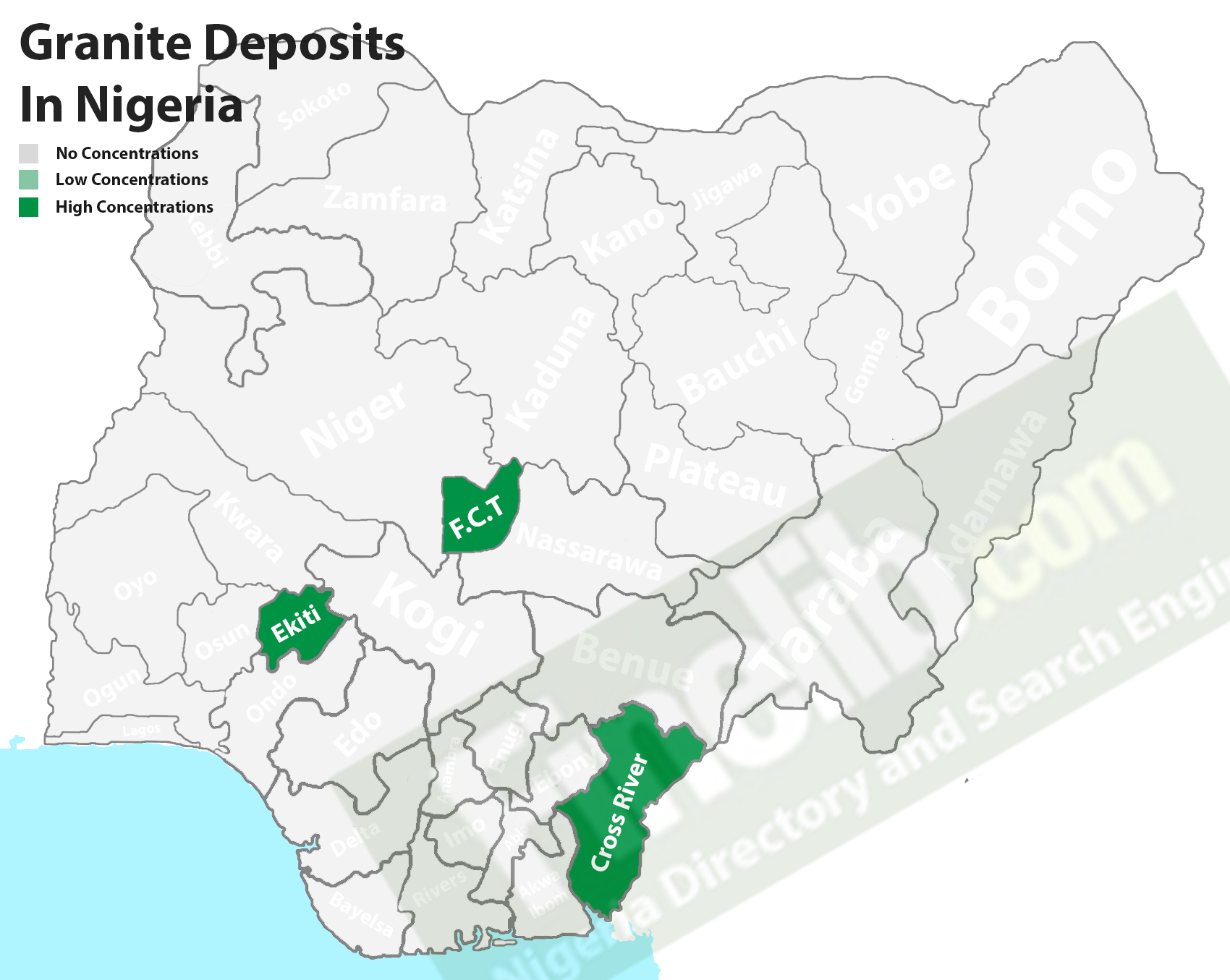 Depositions of Granite in Nigeria
Granites, popularly known in Nigeria as gravel/chippings are found in all the states of the federation but occur in larger quantities in; Abuja, Federal Capital Territory, Cross River, and the Ekiti State of Nigeria.
They also occur in some other states in Nigeria such as Kogi, Enugu, Nasarawa, Plateau, Oyo, Osun, Ebonyi, and Ogun.
Granite/Quarry Mining and Business Operation in Nigeria
Granite stone is the amount commonly mined natural resource, and one of the widely used solid minerals in Nigeria due to its use in building, civil engineering and construction, in the areas of flooring, and others.
Due to the location of Nigeria in the tropics, granite rocks occur in commercial quantities in specific areas afore-mentioned. Several companies have been in the business of granite mining since after its discovery.
In the mining sector of the country, there are two major categories of granite business investors, which are medium-scale and small operations.
The business under the medium-scale investors are people after the miners, who buy from mining companies or granite owners and supply to the civil engineers, contractors, real estate developers, and resellers.
Then, the small-scale granite business is marketers who go about to secure deals for granite supply, which after contact registered granite suppliers for the product supply and finally get a commission based on negotiation.
Up till recent time, Nigeria mines and export granite stones, but they are not in the list of widely recognized global granite/quarry export countries.
Nigeria Quarry Mining and Processing Companies
There are many quarrying mining and processing companies in Nigeria, West Africa. Some of these companies are CiBi Nigeria Limited, Stone World Mining Limited, Crushed Rock Industries Limited, Penuel Granite and Mining Company, etc.
Also, other numerous suppliers and distributors of granite across the country like OFL Marble and Granite, Mantol Marble & Granite CO. LTD and many others.
How much is granite in Nigeria?
The current price for various sizes of granite products in Nigeria this year 2020 are given below:
The price for 20 tons' cargo of 1/4-inch granite is between N70, 000 - N75, 000.
Then, the cost of 20 tons' cargo of 3/4-inch granite is N80, 000 - N90, 000.
While the price for 20 tons' cargo of 1-inch granite is N85, 000 - N90, 000.
Granite Composition and Properties
Of all the igneous rocks, granite is mostly known and is commonly found on earth. It is light-colored with dark mineral visible grains.
It is an igneous rock mainly composed of quartz (SiO2) and feldspar (rich in potassium), plagioclase feldspar, with fewer amounts of mica, as well as amphiboles, quartz, and biotite, and/or amphibole.
These mineral compositions are what usually give granite stone its varying colors of

Chemical Composition of Granite
Granite is chemically composed of several elements by a specific percentage per each.
Given below are the global estimates for the chemical composition of granite according to the percentage weight:
Titanium dioxide (titanium (IV) oxide or titania), TiO2 - 0.30%
Manganese (II) oxide, MnO - 0.05%
Phosphorus pentoxide, P2O5 - 0.12%
Magnesium oxide, MgO 0.71%
Silica, SiO2 - 72.04%
Iron oxide, FeO - 1.68%
Alumina, Al2O3 - 14.42%
Potassium oxide, K2O - 4.12%
Sodium oxide, Na2O - 3.69%
Calcium oxide, CaO - 1.82%
Iron (III) oxide or ferric oxide, Fe2O3 - 1.22%
Formation of Granite Stones
Its formation is as a result of the slow crystallization of magma below the earth's surface, and with a melting temperature of low degrees causes a fractional crystallization which leads to a reduction in titanium, iron, calcium, magnesium, and sodium melt, and enhances also the quality of the melt in silicon and potassium.
Granite is currently only on earth, where it forms a major part of the continental crust. Due to its hard nature and being a rock has to be quarried before use and can also be cut into blocks or slabs of a specific length, width, and thickness.
Methods of Granite Quarrying
Unlike limestone, granites are not blasted during the quarrying operation in order not to shatter them.
There are several methods in which it can be quarried successfully, such as;
Drilling method: Holes are drilled into the solid mineral vertically with about 1 inch apart and with the specified height of the granite required, secondary drilling then set in with the aim of removing the granites within the drilled holes.
Jet Piercing method: The granite to be removed is marked and set up with a high-velocity flame of 4,000oC, and because granites have grains, as the flame is moved to and fro a specified direction it creates a deep channel on the granite making it split easily.
Whatever method is used to get the solid mineral it can still be subjected to sawing, polishing, and even sandblasting.
Granite Quarrying and Processing Machinery

Quarry Machinery:
Used for extracting granite stones from the surface.
PFW Impact Crusher and Jaw Crusher: For primary crushing of granite stones, while cone crusher is used for secondary crushing.
Double Blade Stone Cutter Machine: Efficiently used for cutting granite and generally for stone quarries cutting.
History of Granite Stones
A large amount of the earth's crust across many continents in Africa and worldwide, hence, forming the cores of the continental crust as opposed oceanic crust.
The history of granite dates back to early 18th century, when it was been carved in the western parts of the world, mainly by the use of hand tools.
Its processing method continued that way till after many decades when the invention of steam-powered cutting and dressing tools came as a breakthrough.
The idea of that innovation was brought in by Alexander MacDonald of Aberdeen, who got the inspiration after observing the ancient carvings of Egyptian granite.
After many centuries, it was found that many continents consists of granite bedrock in vast quantities, among which is the North America; the neighboring country of Canada's Hudson Bay, and South Minnesota extensions.
Granite-Related Ore Deposits
Granite-pegmatite
Skarn and greisen-veins
Granite porphyry
Orogenic gold
Intrusion-related, epithermal and porphyry-related gold
Where Did Granite/Marble Stones Come From?
The top granite-producing countries today are majorly Canada, India, Brazil, and China.
However, most of the marble stones are mined and extracted in Mediterranean countries which in their list include Turkey, Italy, Greece, Spain, Egypt, and China.
Granite Product Trade Exporters
The major countries that presently send granite stones and their related products to other nations, that is, the modern exporters of granite stones include:
The United States
China
Spain
Sweden
India
Italy
Germany
Brazil
Canada
Greece
Turkey
Egypt
Several other locations in Africa
Then in 2018, the countries that exported granite stone products most according to their value worth, arranged in ascending order were:
South Africa ($67M)
China ($77.8M)
Brazil ($78.9M)
Norway ($169M), and
India ($749M)
Countries that Import Granite Stones
Contrarily, there are countries known for importing granite stones in large quantities from year to year. These counties buy in bulk from abroad for sales and supply.
But according to the data from WITS, World Integrated Trade Solution, the countries that imported granite most in 2018 were:
Chinese Taipei ($54.9M)
Germany ($59M)
Italy ($137M)
United Kingdom ($181M) and
China ($574M)
The Price of Granite Stones Today
The prices of granite stones in dollars sorely depend on the type of products you need.
A granite slab, on average, costs between $45 and $200 per square foot.
Given below are the prices of granite in US dollars, depending on their types.
Granite remnant: $20-$40 per square foot
Granite overlay: $50 - $100 per square foot
Granite slab: $75 - $400 per square foot
How can you identify good-quality granite stones?
All granites are naturally occurring stones, but not all are of good quality. Now, the question is "how do I tell of good quality granite stones?
The type is granite stones that are considered the best, durable and high quality are the thick granites as opposed to thin ones.
So, while choosing granites for your countertops, ensure that the thickness is between 1 – ¼-inch. This quality will offer essential durability as connected with natural stones.
Also, have a careful look at granite products to ensure that there is nothing like scratches, dings, uneven surfaces, or dents.
Uses of granites
Granite can be used in two ways, either it's crushed and used as crushed stones or it is used as an aggregate, and it is primarily used in monuments, buildings, paving and bridges.
Because it can be used in establishing a plane of reference when polished, it is normally used as granite surface plates.
It can be used in various applications especially when been cut into tiles and slabs such as in stair treads, tile floors, and countertops.
Granite stones are widespread construction stones used in civil and building construction works throughout human history. They are used for residential buildings, institutional and commercial buildings, specialized industrial buildings, etc.
Final Words
The occurrence of granite stones has ultimately turned the fortunes around for Nigeria's mining sector, hence, providing them with substantial employment opportunities.
Recently, the Federal Government of Nigeria made a public announcement about offering grants worth of thirty billion naira to the Ministry of Mines and Steel Development, to support serious entrepreneurs who have feasible business plan, and wish to into granite mining.

Related Information: