How To Use Good Customer Service Skills To Enhance Businesses In Nigeria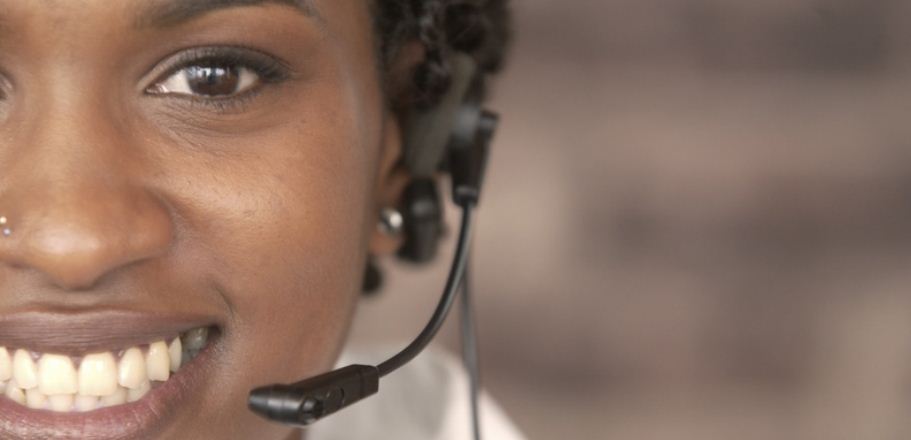 The focus of every business in Nigeria and worldwide is to attract and retain customers; this cannot only be achieved by selling quality goods and offering services but also by expressing that the welfare of the customers is the priority of the business organization.
Customers' service can be defined to as a means of ensuring adequate care of one's customer during and after the business transaction. It could also mean maintaining a cordial relationship with customers; empathizing and programming with customers for the benefit of both parties.
Most big businesses in Nigeria today have customers care unit. The customer's care unit is usually manned by the customer's care representative employed by the business organization. Customers service unit of organizations has a telephone number(s) which is usually open during business hours.
The customer's service units play a kind of public relations function by maintaining cordial relationship between the business organization and its internal and external publics; a business organization can through its public relations unit measure people's perception of the organization.
Talented staff with the knowledge of proper skills for customer's service will guide a business organization towards maintaining a cordial relationship with internal and external publics, including the stakeholders. The goal of a customer's service is to project the image of the business organization internally and externally.
A novice may not know what good customer's service skills means, however, for the benefit of those who are or who will find themselves in customers services in the future, the directives will help them to acquire good customers service skills.
Show Concern
A customer is always right so there is a need to fashion out a way to make your customers feel satisfied and happy. Petting your customers gives them the impression that you have high regard for them and this can make them confide in you.
Always Entertain their Questions
Be knowledgeable to entertain any kind of question that may come from your customers by constantly updating yourselves with the happenings within and outside the business environment.
Maintain High Standard
There is also a need for you to show that you are an expert in the business by maintaining the quality of goods or services, remember customers expect the best from the business organization and may revolt on the contrary. This will negatively affect the reputation of the business organization.
If by implication a customer revolt out of anger or dissatisfaction, remain quiet and be patient, give him more time to calm down his temper then apologize to him politely.
Do what you say:
Some of the other attributes that guarantee better customers care in any business organizations in Nigeria are;.
1. Always paying attention
2. Always apologize even if you are not wrong
3. Be polite in your dealings with customers
4. Pick your calls at all times
5. Make sure you return missed calls
6. Use polite language to address customers especially when he is unhappy or else he will feel you are taking him for granted.
A good customer's service with the right skills of how to ensure the welfare of the customers' as well as the staff is what business organizations in Nigeria require in order to attain unprecedented growth.
Related Information: