The Main Yam Producing States In Nigeria And Its Numerous Uses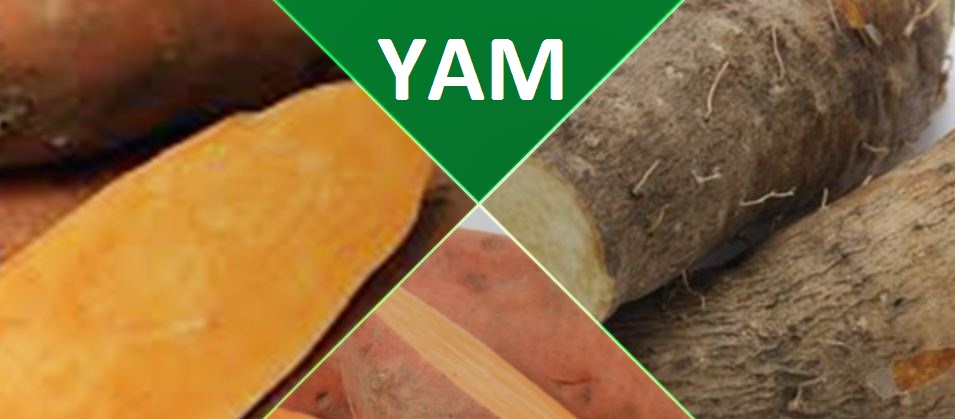 Nigeria, West Africa produces yam in vast quantity and is accounting for about 70% of the world's total yam production, and because of this, it is the termed the largest producers of yams globally followed by Côte d'Ivoire and Ghana respectively.
It is mostly grown in Benue (known as the food basket of the nation), other state includes; Cross River, Adamawa, Delta, Ekiti, Imo, Edo, Kaduna, Ogun, Kwara, Ondo, Osun, Plateau and Oyo.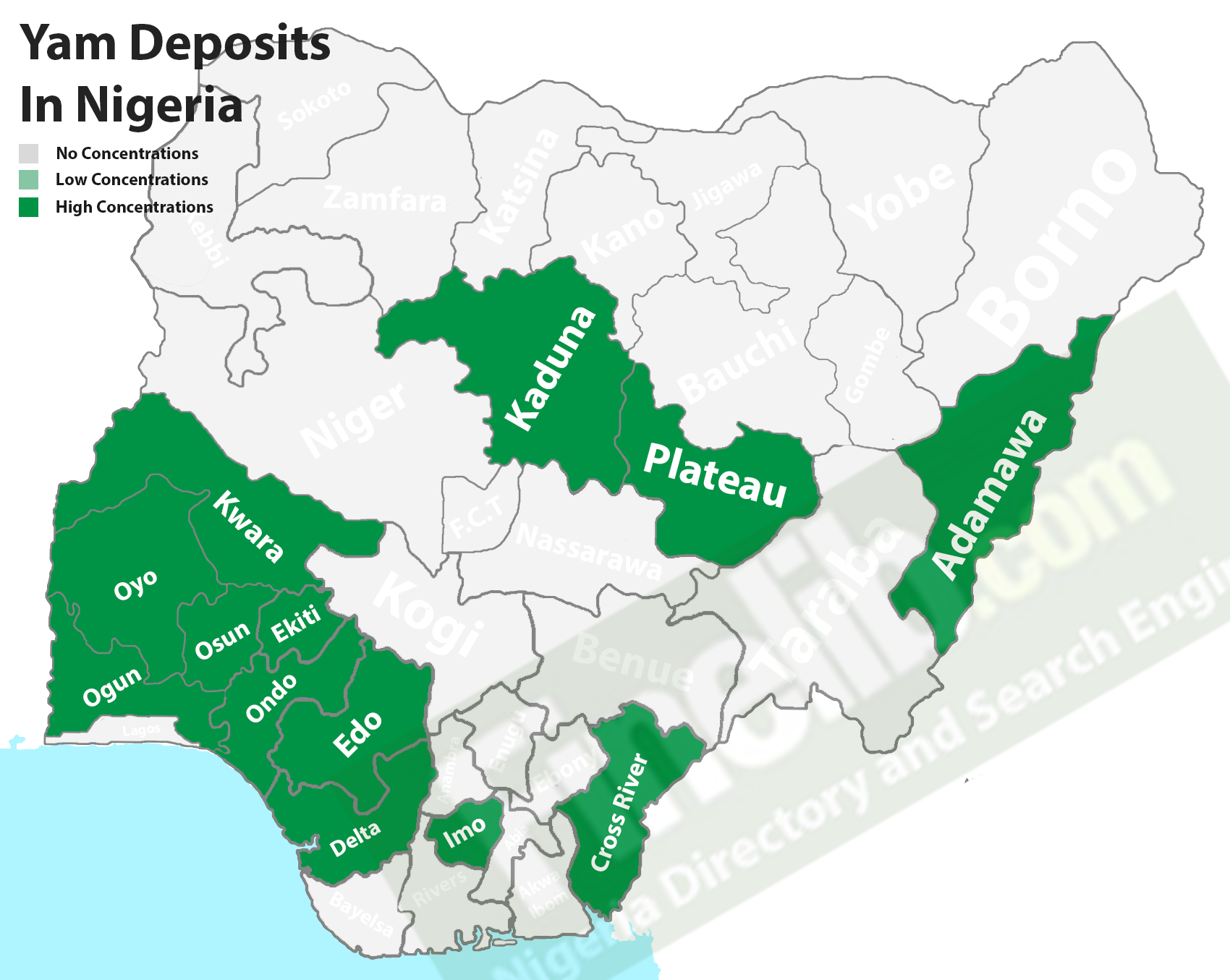 Yam, also known as Dioscorea alata is in the same class of roots and tubers as cassava, it is widely grown in the humid tropical environment and is another major staple food in Nigeria and tropical African countries.
In Nigeria, yams are produced almost in all the states of the Federation both in substantial and commercial agricultural systems and are of different species such as white yam (Dioscorea rotundata), yellow yam (Dioscorea cayenensis) and water yam. And is also used in numerous events such as traditional marriages and occasions, as a staple food and in the production of flour and others.
These species of yam in Nigeria grow better in some areas than others which is attributed mostly to the soil type; before cultivating or planting a seed yam, it is necessary that the farmland is first cleared and ploughed respectively and bear in mind that unlike other crops which might be grown from seeds, that yam is being grown from the sprout it produced.
It also required that the yams to be replanted after harvest should be set aside as it has to stay for about 100 - 120days before been suitable for planting, and the seed yams to be planted should also be subjected to treatment by locally covering with a wood ash with literally acts as a fungicide to protect them from rot or decay.
The planting or cultivating of yam tends to be rigorous which includes tuber cuttings (Preparation Of Setts), soil preparation as mentioned earlier (Mulching The Ridges, weed control), planting and care ( maintenance).
Yam basically undergoes two phases namely growth and dormant phases. The growth phase occurs for about six to ten months depending on the species and then slowed down for two to four month, the slowing down process is called the dormant phases, these phases occur in the wet and dry season respectively.
A tuber is the main part of the yam plant which has high carbohydrate content (low in fat and protein) and provides a good source of energy.
Related Information: