Why Nigerians Like BBNaija Show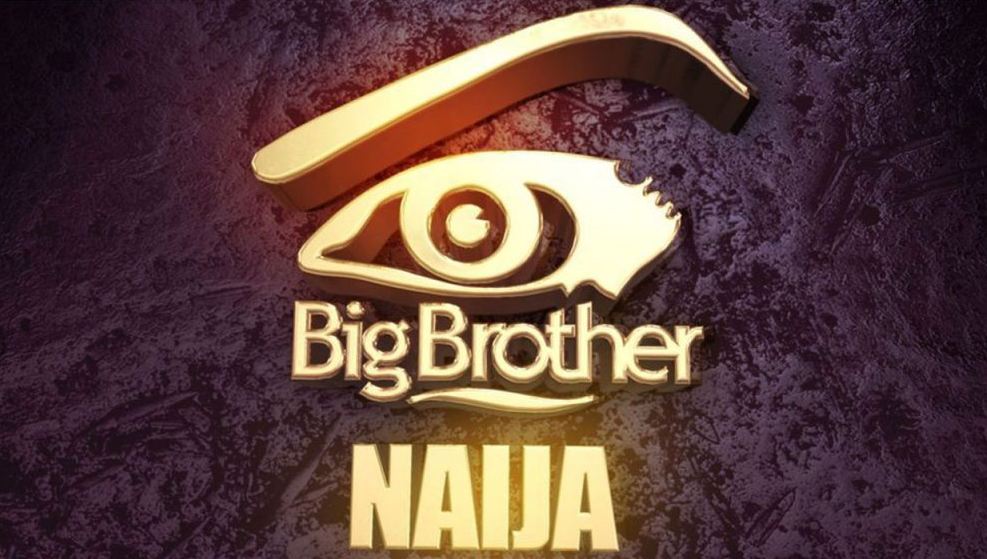 Big Brother Naija, popularly called BbNaija or BBN is a 10-week-long reality Television show in Nigeria that began in March 2006, usually comprising 20 or more housemates from different parts of Nigeria each year.
Come to think of it, why do most Nigerians devote their time to view BBNaija Show?
This annual show which follows the lifestyle and interaction of strangers, commonly referred to as housemates, seeks to gather youths from different tribes to compete for a grand prize.
The housemate that remains after the final eviction emerges the winner of the Big Brother Naija reality show.
Many Nigerians, both adults and kids alike, stay glued to their television daily watching this popular live show.
In this post, we intend to keep readers abreast of the core values of this show and what Nigerian viewers may expect.
Just pay attention to eight these (8) reasons why most Nigerians like BBNaija show, and keep reading to get the positives of a TV show.
(1) A Medium of Entertainment and Exciting Things
Big BrotherNaija is an entertainment TV show that draws big celebrity constantans, hilarious and likeable personalities, and non-celebrities who are superb in entertaining the viewers.
It creates a medium for viewers to learn so many things they have no idea about from other cultures in Nigeria and the world.
Most Nigerians like to watch the show because there are one or two exciting things they learn from the engaging activities of housemates.
A key feature of BBNaija is the Thursday presentation night, where Big Brother, popularly known as biggie, tasks every housemate to display the ethnicity and way of life of different Nigerian cultures and other African continents.
Housemates also engage in tasks and other leisure activities, making the show more exciting and entertaining.
(2) Getting Acquainted with Thrilling Personalities
Among other reasons why most Nigerians watch BBNaija live show is getting to know some exciting personalities among the housemates.
This show gathers confident guys and ladies who, in one way or the other, bring entertainment and fun to the show.
Even after their eviction from BBnaija house, some housemates remain the talk of the town by kids, youths, and older adults who engaged themselves in following up every episode of this reality show.
For instance, so many Nigerians get to see and know Cynthia Nwadiora, prevalently known as CeeC, is a former BBNaija housemate in 2008 for the first time.
Up to date, Nigerians who follow up with all the BBNaija episodes still love Ceec and other celebrities of the past episodes and support every point of action they take.
The same thing applies to Miracle from BBN 2018, Alex from BBN 2018, Nina from BBN 2018, Mercy from BBN 2019, Frodd Nation from BBN 2020, and so many other popular housemates of the past BBNaija series.
(3) The Show is Very Factual and Rich
Big brother Naija is indeed a non-fictitious reality show that has been occurring in fact since its inception.
Among other reality TV shows, BBNaija remains the most real because it doesn't allow contestants to do rehearsals on how to live their lives. Instead, the housemates come in just as they are and live their lives out of the door.
BBNaija house has to take a new shape now in which there are state-of-the-art cameras installed to capture the activities of every housemate.
There is no place to hide, not even a moment since any housemate is visible throughout every episode of this reality show.
Nigerian viewers like this aspect of the show. It is genuine and hides no flaws, making it easier for viewers to determine who to vote against for eviction.
(4) The Idea of "Everyone is a Winner."
Although the BBNaija reality show is currently receiving many criticisms and condemnation, it also has many benefits and values, which are the primary reasons why people in Nigeria spend their time viewing it.
Every contestant of this reality show instantly becomes a celebrity and can emerge the winner, as the case may be.
It catches the interest of millions of Nigerian youths a lot; everyone dreams of getting into the house after the auditions because it is tagged as a show of "everyone is a winner".
Also, it feels very proud for any youth to feature in this show. Even if you don't emerge the winning housemate, you will have an instant celebrity status; your story goes viral on Facebook, Twitter, and other social media platforms.
(5) Ideas of Choice and Authority to Vote
This live television show promotes choice by allowing the viewers to determine who leaves and who stays at eviction moments.
Eviction is done every week, particularly on Sundays. Viewers vote in their favourite housemate who may be up for removal, while housemates with the least votes will finally be up for eventual eviction from the show.
After voting, an auditing firm collates the votes, audits, and confirms to determine the winner. Therefore, it feels good for the viewers to know that they have the final say, a sense of democracy consciousness.
At this point, I loudly say that BBNaija deserves commendation and praise because it promotes people's choice, hence, vests power in all who watch the live show.
Viewers exercise power freely and directly by making their votes to elect the winning housemate during each episode.
(6) Contributes to Nigeria Economy
Although the primary focus of this reality show is on entertainment, it attracts a record-breaking number of votes from people who watch it.
Also, it makes tremendous positive impacts on the country's gross domestic product, which is present at $516.05 billion, and other industries.
The organizer of Big BrotherNaija, MultiChoice, creates a means of job opportunity for all-Nigerian production crew through this reality show during the eviction on the weekend.
The eviction moments gather international journalists, camera operators, and DJ's from across the globe into Nigeria to witness and make coverage; now think of income Nigerian hotels will be driving from these foreigners' accommodation.
(7) Generating of Enthusiastic Fans
Big Brother Naija reality unites people from different parts of the country who admire the same housemate.
Housemates of each year usually have enthusiastic fans across the countries who maintain their fan pages on Facebook and other social media handles.
In this manner, these fan groups love everything about a particular person; they support and defend their actions within and outside the BBNaija house.
For instance, during the 2019BBNaija, tagged "Pepper Dem", one of the housemates, Tacha, became the most visible out of all. She gathered thousands of fans who always defend her and support every bit of her actions, and she enjoyed the love as well.
Her fans do everything to ensure that she continues in the spotlight even after she left the house. They promote any advert she does for herself or a brand she stands for.
From the fans' group, strangers that never knew or met each other got connected. Some contestants were hooked up for friendship, while some relationships led them to marriage, courtesy of BBNaija.
(8) Talent Discovery and Self-Improvement
Big Brother Naija house is a better place for talent discovery and self-development. Every year, youths from different parts of Nigeria gather to find out the best in them.
Some housemates confessed that they discovered their talents in BB Naija house, which they never knew they exhibited.
In a similar vein, viewers appreciate what they showcase, give a round of applause to their favourite housemates, and then gain motivation to improve themselves as well.
Above all, people who watch this live show get inspired by the action of their favorites, and then take a great deal of courage to improve themselves the same way or even more.
BBNaija Moral Values
Big Brother Naija did have positive advantages, as mentioned in our points above; moreover, this show does have its drawbacks in terms of numerous complaints of its morality.
Last Word
Big Brother Naija has taken the minds of many Nigerians. They have given it relevance, not just because of the entertainment aspect, but because it feels good for viewers to know that their votes count for the eviction of the housemates.
And, it continues until a lucky housemate finally emerges the winner who goes with a take-home sizable cash, other gifts, and benefits.
No other television show in Nigeria beats BB Naija in terms of entertainment, income-generating, and other aspects.
Related Information: