Miss Africa USA Queen Gboea Flumo

Miss Africa USA Pageant 2020 is the 15th annual Miss Africa USA Grande Finale will hold on August 18th 2020 from 5pm - 11pm at Paint Branch Auditorium, Silver Spring Montgomery County, Maryland.
Miss Africa U.S.A beauty pageant is an annual event that started in Atlanta Georgia in the year 2005 and was organised to raise talented women leaders and empower young ladies to strive for self-respect and also to uncover the hidden potentials in them.
Participants to this beauty contest are strictly on African ladies that live in America and meet the basic requirements.
The beauty event is a display of the rich culture and style of the African heritage.
MISSION: This beauty contest is to raise women who will serve as a voice and advocate to the voiceless and to uncover the potentials hidden in most Africa women in America. The pageant also promotes African culture.
NAMES OF PAST WINNERS
- Hariette Thomas - 2005
- Teizue Gayflor - 2006
- Mfonobong Esiet - 2007
- Nyasha Zimucha - 2009
- Fifi Souma - 2010
- Ghyslaine Tchouaga - 2012
- Kathy Onwu - 2013
- Nereida Labo - 2016
- Corinne Missi - 2017
- Queen Gboea Flumo - 2018
CRITERIA FOR APPLICATION
A guide on how to apply for this event:
1. Applicant must have at least one of the parents from any African country.
2. She must be between the ages of 18 years to 30 years.
3. She must be at least 5' 6 tall.
4. She must be physically and mentally sound
5. She must be single
HOW TO APPLY
1. Pay a non-refundable sum of $100 online. For more payment option of the application fee, call 2404402166.
2. Fill the online application form with the necessary details required through this link http://missafricausa.org/application/
3. Submit the online application after you have key in the necessary details.
EVENT SCHEDULE
Miss Africa U.S.A pageant is an annual event that is usually organised during the ending of the year.
When & Location
Location:
United State of America
Date:
18/08/2020 05:00 PM to 18/08/2020 09:00 PM
Contact
Address:
8120 Fenton St Silver Spring, Maryland
Telephone:
+1 240-440-2166
Event Sponsors:
REEL African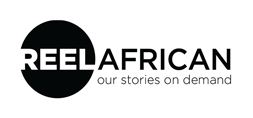 ATBC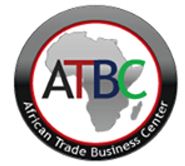 Related Events: