Digital Transformation Congress

2020 Digital Transformation Congress (DTC) will be held at Gallagher Convention Centre, Johannesburg, South Africa, it is an annual event which is scheduled on the 29th - 30th July 2020 and is organised by IT News Africa.
The summit will cover areas like digital transformation, business leaders and technology innovators.
It will also bring business leaders and technology innovators together to collaborate on the re-invention of products, processes, technologies and cultures through digital transformation and as well explore how to increase efficiency and agility with operational excellence, while creating customer-obsessed experiences that grow revenue and re-invigorate your business.
The conference will assemble participants including CIO's, CEOs, CMO's, board members, policy makers, chief technology officers, heads of customer experience, chief transformation officers, strategy directors, digital transformation managers, and academia.
Industrial attendees will include telecoms, financial services, healthcare, oil & gas, manufacturing, power & energy, retail & hospitality, construction, education, agriculture and business process outsourcing.
When & Location
Location:
Johannesburg, South Africa
Date:
29/07/2020 12:00 AM to 30/07/2020 12:00 AM
Contact
Event Organiser:
IT News Africa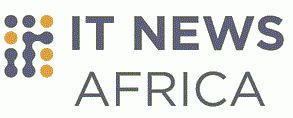 Address:
Gallagher Convention Centre
Telephone:
+27 11 026 0982
Related Events: