COINFEST Nigeria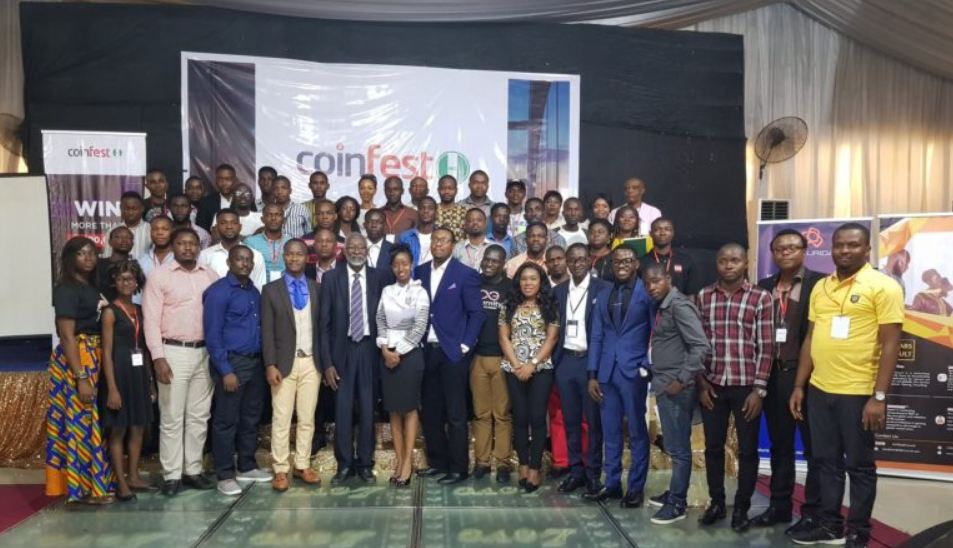 COINFEST 2019 will hold on the 1st - 7th of April at Civic Hall, Civic Innovation Lab Wuse 2 Abuja FCT Nigeria from 9 am - 4 pm.
CoinFest is an international gathering of BitCoiners, Crypto-Enthusiasts, FinTech, Programmers/Developers, (eCommerce) Entrepreneurs, Merchants, and Digital Lawyers, hosting in seven (7) countries in the world including Nigeria.
It is one of the ways of incentivizing Cryptocurrency acceptance in educating the public on the importance of Cryptocurrencies, and the use of Decentralize Technologies.
Interestingly, CoinFest Nigeria started in 2017 with overwhelming support from Cryptographic Development Initiative of Nigeria (CDIN), BitPesa, Humaniq, and more. We even received participants from West African countries, particularly Liberia, in attendance.
This year, 2019, we planned to have a much bigger and better event with your support. You can get more information at www.coinfestng.org CoinFest Nigeria is highly packed with important activities, in-depth analysis and speeches, panel discussions, informative sessions, network with experts, and exhibitions of numerous Blockchain and Crypto products.
When & Location
Date:
01/04/2019 09:00 AM to 07/04/2019 04:00 PM
Contact
Address:
Civic Hall Civic Innovation Lab Wuse 2
Tickets Available At:
http://coinfestng.org/register/participant/
Related Events: