Realtime Film Festival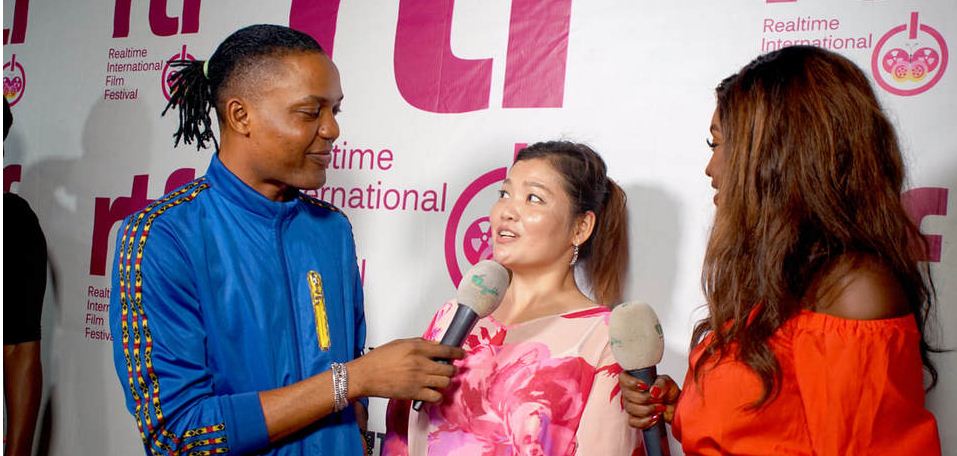 Festival Catalogue Theme: " ACE"
Festival Program Theme: "EQUITY"
Realtime International Film Festival is an annual event organised for independent filmmakers who would like to express their talents in movies, the festival will only showcase creatively packaged movies that will run between 5 and 40 minutes, it is scheduled to hold on the 7th - 14th of June 2020 in Lagos, Nigeria.
There will be recognition awards and prizes for the most inspiring veteran, best editor, best audio, best special effects makeup, best actor and actress, best director, best screenplay, best animation, best visual effects and more such as honorary certificates and kid's award.
The aim of the film festival is to provide a platform to identify new talents, encourage uprising filmmakers, promote and recognised all genres of films from Nigerian, African and global film producers.
The event will create an avenue for the participants to expand their creativity, meet co-producers, directors and more, and have a cordial relationship with each other.
Awards:
1. Best Nollywood Feature Film
2. Best Nollywood Short Film (Established Filmmakers)
3. Best Nollywood Short Film (New Filmmakers)
4. Best Foreign Short Film (Outside Africa)
5. Best Foreign Short Film (All of Africa - except Nigeria)
6. Best Director
7. Best Screenplay
8. Best Cinematography
9. Best Editing
10. Best Actor
11. Best Supporting Actor
12. Best Actress
13. Best Supporting Actress
14. Best Child Actor
15. Best Soundtrack
16. Best Sound Design
17. Best Animation
18. Best Visual Effects
19. Best Special Effects Make up
20. Best Poetry
21. Best Spoken Word
22. Best use of Technology
23. Best film shot on a Cell Phone or Tab
24. Best Student Film
25. Best Movie by a Child (7 - 15 years old)
When & Location
Date:
07/06/2020 12:00 AM to 14/06/2020 12:00 AM
Contact
Related Events: