Morocco Stone Fair (MAROC STONE)

Morocco Stone Fair is an annual event which is scheduled to take place at Parc d'Expositions Office Des Changes, Casablanca, Morocco on 21st - 23rd of February 2019 the event is organized by Pyramids Group.
MAROC STONE is a world-class Marble and Natural Stone Products Fair event in Morocco in the natural stone sector, one of the most stable markets in the world. The first edition served as the first unifying space for professionals in the mining industry, to establish exchanges and opportunities which will allow all professionals to clearly grow equitable business relationships.
When & Location
Location:
Casablanca, Morocco
Date:
21/02/2019 12:00 AM to 23/02/2019 12:00 AM
Contact
Event Organiser:
Pyramids Group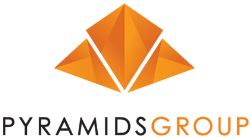 Address:
Parc d'Expositions Office Des Changes
Telephone:
+90 216 575 28 28
Related Events: