Tourmaline Deposits In Nigerian States And Its Various uses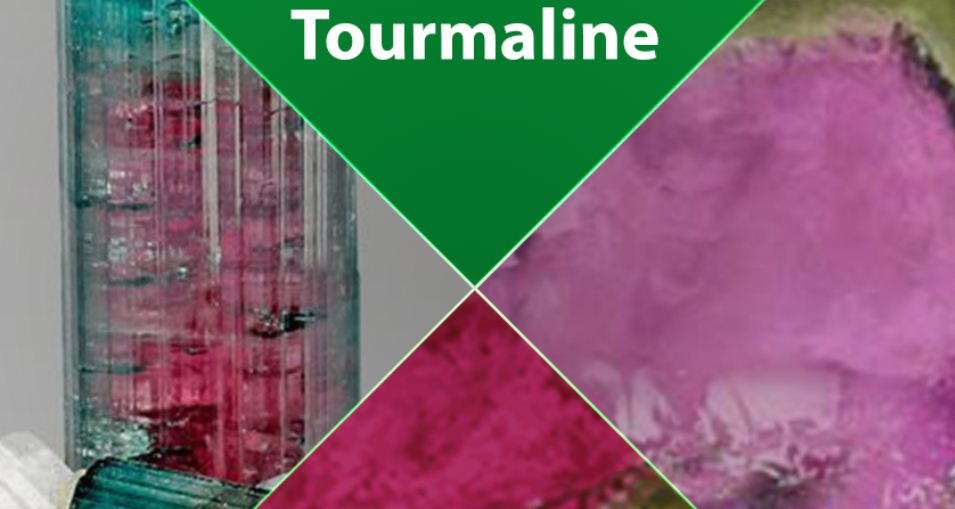 Tourmalines can be found in many countries of the world, but some of the countries with vast deposits include Brazil, Sri Lanka, Afghanistan, Pakistan, and Africa such as Tanzania, Nigeria, Madagascar, Kenya, Mozambique, Zimbabwe, etc. Tourmaline with other gemstones in Nigeria can yield the country billions of naira when being mined effectively.
Tourmaline is deposited in Kaduna, Nasarawa, and the Osun States of Nigeria.
Granite, granite pegmatites, schist, and marble are major sources of tourmaline. Tourmaline is a boron silicate mineral with crystalline nature with compounded elements of aluminium, iron, magnesium, sodium, lithium, or potassium.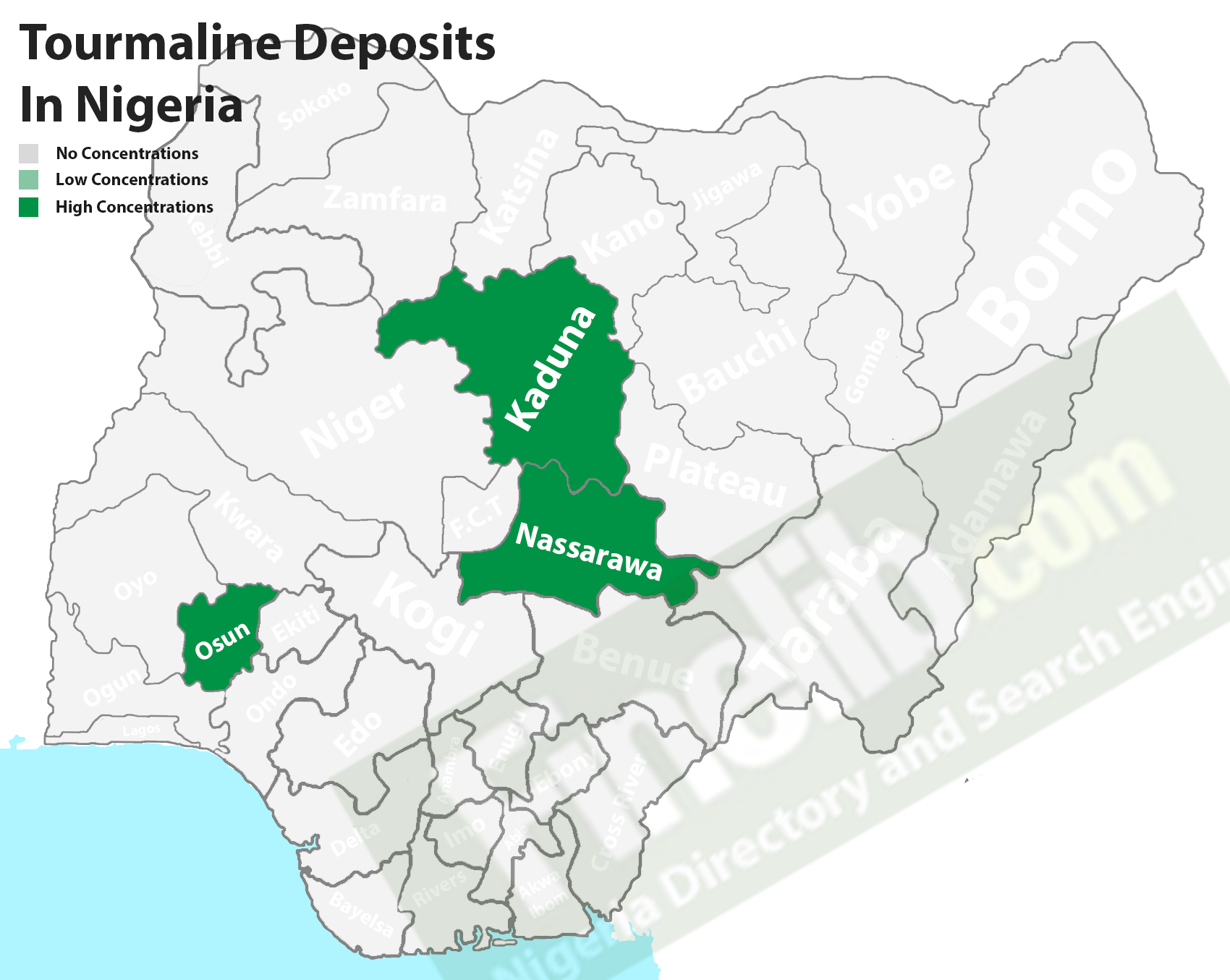 It occurs in different colors but is rarely colorless, blackish-blue Tourmaline (Schorl) is mostly rich in iron and is gotten from granite and granite pegmatite, brown to yellow tourmaline (dravite) is rich in magnesium and is found in schist and marble, while the lithium-rich tourmalines are also found in granite and granite pegmatite and can be of any color such as blue, green, red, yellow, pink, etc.
Some tourmaline contains multi-colored crystals, while some consist of different colours on both ends such as green crystals at one end and pink crystals at the other end or the color inside might be different from the one outside example, green on the outside and pink inside and is also known as (watermelon tourmaline), and some tourmaline changes colour when viewed from different angles.
Tourmaline is a semi-precious stone that comes in a variety of colours as gemstones.
The Nigerian Tourmaline is exceptional as it has both primary and secondary colours, many varieties of colours can be mined in Nigeria, unlike some countries in Africa and other parts of the world, where tourmaline deposits have a specific colour or few colours of tourmaline deposits.
These colours range from;
Pink tourmaline which shades of light pink, orange-pink, cranberry pink, and purplish pink.
Green tourmaline which

colour

shades of yellowish-green, turquoise green, pastel green, olive green, pure green and dark green.
Blue Tourmaline can come in colour tones range from deep blue, vivid blue, intense blue to aqua blue.
Tourmaline gemstone in Nigeria is also regarded to be strong dichroic and can display varieties of color when viewed from different angles.
Tourmaline is a precious stone alongside other precious and semi-precious stones that can improve the economy of Nigeria financially when mined appropriately and will even create opportunities for foreign investors, the Paraiba tourmalines which were found in Oyo state was reported experts that it can be sold as much as ₦1, 572 750 or $5,000 per carat.
Uses of Tourmaline
Related Information: