Complast Nigeria

Smart Expos & Fairs (India) Pvt. Ltd is the organizer of Complast Nigeria, which is an international event held once every and is scheduled to hold on 9th - 11th December 2023 at Landmark Center, Victoria Island, Lagos.

Complast Nigeria will be connecting potential buyers with the largest industry suppliers both local and international, and it will provide opportunities to network and have face-to-face meetings with industry experts.
The summit will feature product launching, product demonstrations, seminars, sponsorship opportunities, workshop sessions, and conferences.
There will be a great opportunity to promote plastics, packaging, and rubbers in order to meet with the new sales agents and distributors in the market.
Complast Nigeria will create avenues for visitors to learn more about future industry trends and how to utilize the market opportunities.
The event is that one-stop platform that will help you to develop international contacts, discover the current technological innovation, increase productivity, reduce the cost of production, share new ideas and meet with industry experts.
Complast Nigeria 2023 will welcome many companies from different countries to showcase their brand value, the exhibitors include:
- Airwave Limited
- Amrut Brothers
- Ashok Industries
- Atlas Copco Nigeria Ltd
- Ayush International Ltd
- Borch Machinery Co Ltd
- Celplas Ind Nig Ltd
- Mamta Extrusion Systems Pvt Ltd
- Shorathiya Rubber Industries
- Taizhou Soc New Material Producing Factory
- Taiwan Tong-da Industries Ltd
- Toshiba Machine (chennai) PTV Ltd
- Vishva Exim PVT Ltd
- Zhejiang Shuanglin Environment Co., Ltd, and many other renowned African companies.
When & Location
Date:
09/12/2023 12:00 AM to 11/12/2023 12:00 AM
Contact
Event Organiser:
Smart Expos & Fairs (India) Pvt. Ltd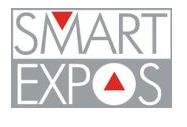 Address:
3/4 Water Corporation Road, Oniru Estate off Ligali Ayorinde Street, Victoria Island
Telephone:
+254-2364162, +91 (44) 2250 1986
Related Events: