2022 West Africa Agrofood Ghana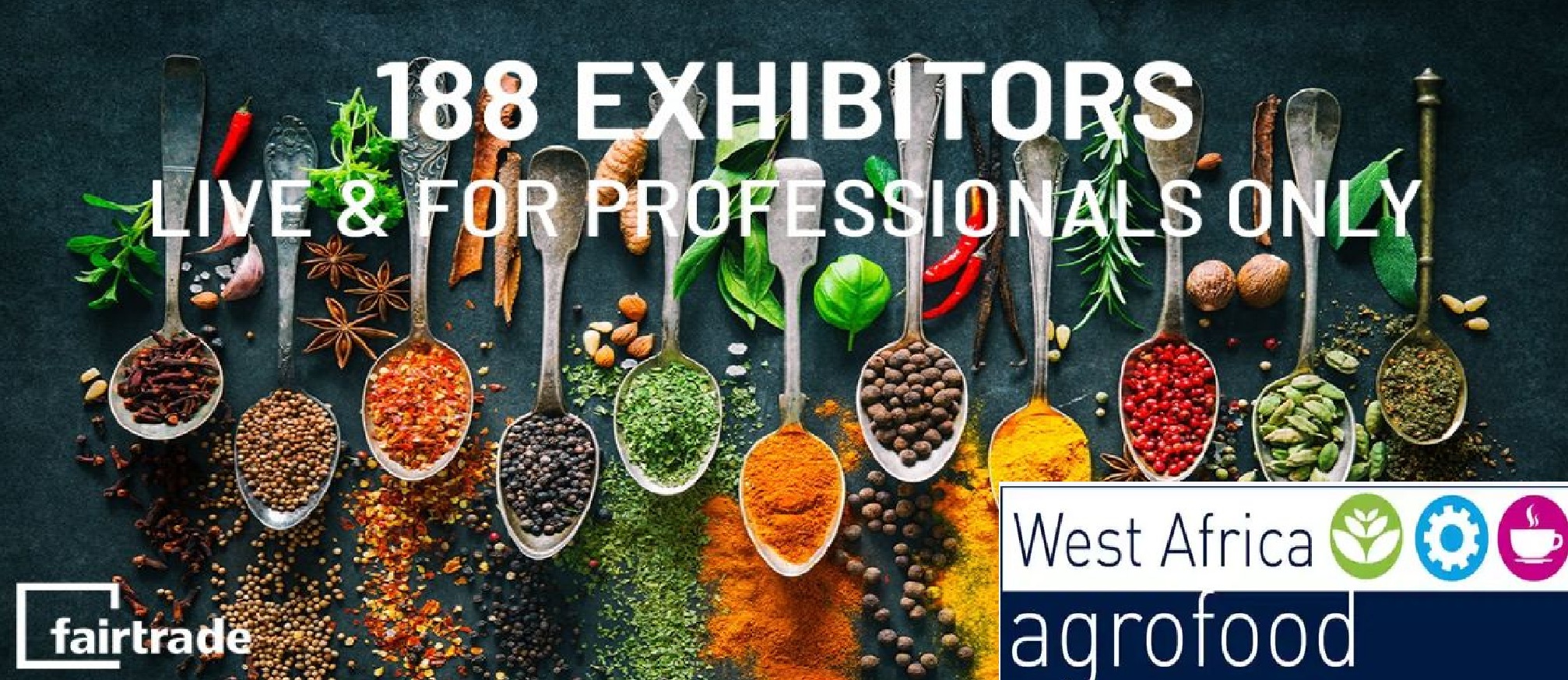 Fairtrade Messe event organizer will be presenting the 8th edition of West Africa Agrofood, also called agrofood West Africa Accra from 1st – 3rd December 2022 at International Conference Centre Accra, Ghana.
It is a trade show on agriculture, food processing, and packaging, ingredients, food, and hospitality that will gather visitors from different collocated with the West Africa Plastprintpack.
The event is aimed at creating a networking platform for visitors and exhibitors to connect before, during, and after the event and as well gain access to the country's food and hospitality markets and make valuable personal contacts in an executive business environment.
A wide range of products will be showcased during the course of the event from three major categories which are listed below:
Agro
Agricultural machines and farming tractors
Service firms, organisations, media
Pesticides and fertilizers
Flori- and horticulture/hothouse technology
Livestock breeding and fattening/ veterinary equipment Artificial insemination machine
Transport and storage technology
Food & beverage technology and ingredients
Packaging materials and technology
Beverage technology
Water and wastewater
Vegetable and fruit technology
Dairy technology
Basic food technology
Food safety and quality management
Conveying, transport and storage
Food & hospitality
General Foods, including meat
Fresh and chilled food
Drinks and hot beverages.
When & Location
Date:
01/12/2022 12:00 AM to 03/12/2022 12:00 AM
Contact
Address:
International Conference Centre,Accra, Ghana
Telephone:
+49 6221 4565-0
Related Events: