Nigerian National Karting Championship

Stratum Karting Foundation (SKF) is the organiser of the Go-Kart Race Championship for The Rookies, the event will hold on 15th of December 2017 at Dreamworld Africana, Hi-Impact Planet, Ibadan Expressway Lagos Nigeria.
The event is at a national level which will be noted on the global calendar and the event map, it is for Nigerian citizens between the ages of 8 - 19 years old both female and male.
The initiative promotes, supports and organises local to International Motorsport championship level in Nigeria for the interested individuals who are willing to build and achieve their dreams as an international Motorsport racer.
This will be the first of its kind which we hope for a continuity for the year 2018.
When & Location
Date:
15/12/2017 12:00 PM to 15/12/2017 12:00 PM
Contact
Event Organiser:
Stratum Karting Foundation (SKF)

Address:
Dreamworld Africana, Hi Impact Planet, Ibadan Expressway
Event Sponsors:
Dreamworld Africana

Automobile Sports Club Of Nigeria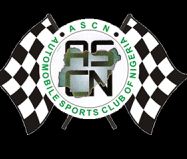 AutoXpat
Tickets Available At:
https://skfng.simdif.com/page-23625281.html
Related Events: