Unchained Movie Premier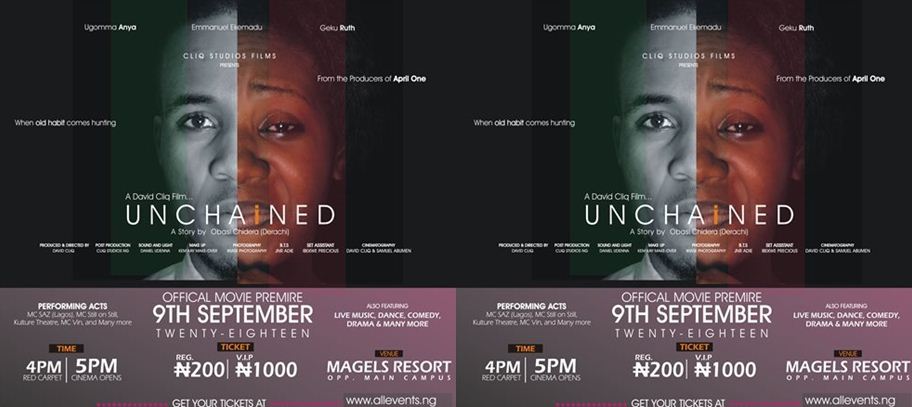 The event will take place on the 9th of September 2018 at Magels Resort, Otuoke, Opp. Main Campus, Otuoke, in Ogbia, Bayelsa and is presented by Cliq Studios Films.
The Movie UNCHAINED is an emotional story produced and directed by David Cliq and written by Obasi Chidera. The movie depicts the life of a young lady who struggles with love, pain, brutality, anger but yet silent for the good which she hopes to see in a man she loves.
Should she speak out, will the society help?
Runtime: 45 minutes
Get your ticket and attend the film premiere in Ogbia, Bayelsa. A film worth seeing.
Buy Tickets From Allevents.ng - Click Here

When & Location
Date:
09/09/2018 03:30 PM to 09/09/2018 04:15 PM
Contact
Event Organiser:
Cliq Studios Films
Address:
Magels Resort, Otuoke, Opp. Main Campus, Otuoke
Related Events: