West African Architecture Festival (WAAF) Event in Port Harcourt, Nigeria

The 2018 West Africa Festival event is organised by the Nigerian Institute of Architects and is expected to hold in Port Harcourt, Nigeria in October.
The event will feature various arts and crafts, workshops, seminars, tours, architectural exhibitions from students and professional architects.
The aim of the event is to allow the participant's exhibit their creativity, product innovation including future building trends.
When & Location
Location:
Rivers State, Nigeria
Date:
24/10/2018 12:00 AM to 27/10/2018 12:00 AM
Contact
Event Organiser:
Nigerian Institute of Architecture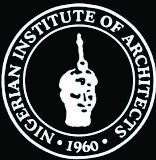 Address:
Obi Wali Oil & Gas Conference Center, Port Harcourt
Event Sponsors:
CEDERO

Government of River State Nigeria
Royal Crown

Related Events: