WaCA Mining - Ghana

Magenta Global Pte Ltd is the organizer of West & Central Africa Mining Summit & Expo (WaCA Mining) which is the 10th edition of the mining summit scheduled to hold at Accra International Conference Center, Accra, Ghana from 2nd - 3rd October 2019.
The event will showcase the latest technology and services from the very best in the region and the world, highly researched topics delivered by expert speakers invited from both the WaCA region and globally.
It will feature delegates from various mining industries as well as investments and financing firms, it will also provide a platform to share ideas and information about mining business industry, and build a bridge with decision makers at the highest level as it will provide an enormous opportunity to raise capital for exploration and expansion.
When & Location
Date:
02/10/2019 12:00 AM to 03/10/2019 12:00 AM
Contact
Event Organiser:
Magenta Global Pte Ltd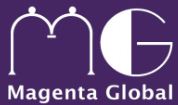 Address:
Accra International Conference Centre
Related Events: