Pack 2 Pack Expo - Egypt

The 6th international exhibition and show events as organised by Nile Trade Fairs will hold on the 22nd - 24th of October, 2017 at CICC Cairo, Egypt.
The event will feature various local and international businesses in Egypt and beyond and will provide them with a platform to market their products and services as it relates to packing solutions, packing products and materials, packaging machinery, processing, logistics and more.
Participants to this event will have the opportunity to lay their hands on the best innovative products, equipment, machinery etc., exhibited by the participating companies, organisations, entrepreneurs and more, the event will also create manufacturer - distributor relationship, supplier - customer relationship, manufacturer- distributor relationship and so many other benefits.
When & Location
Date:
22/10/2017 12:00 AM to 24/10/2017 12:00 AM
Contact
Event Organiser:
Nile Trade Fairs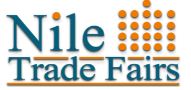 Telephone:
+(202) 26705239 +(202) 26712287
Related Events: