African Waste Management Exhibition and Conference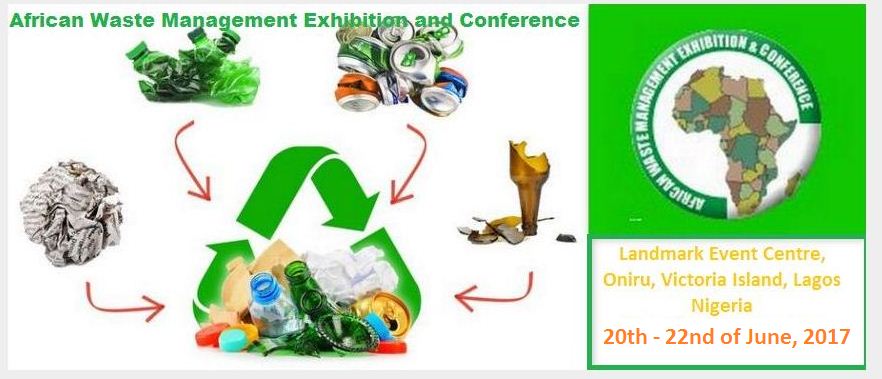 Waste Matters Nigeria Limited is the organiser of African Waste Management Exhibition and Conference which has been re-scheduled to hold in Lagos Nigeria at Landmark Event Centre, Oniru, Victoria Island on the 20th - 22nd of June, 2017.
The event was designed to feature conferences, award recognition and exhibition with the aim of giving insight into the opportunities of waste management in Africa. There will be discussions on challenges faced in waste management and the proffered solutions to it
Expected participants includes organisations and companies engaged in services such as hazardous waste equipment and services, hydraulic components, landfill equipment and services loaders, anaerobic digestion, composting systems and technologies shredders, truck equipment, waste services companies, wastewater treatment, construction and demolition, material handling, medical and infectious waste, odour control equipment, organics recycling, recycling equipment and companies, refuse and recycling equipment, refuse truck bodies and chassis, safety equipment and others in waste management related fields.
When & Location
Date:
20/06/2017 12:00 AM to 22/06/2017 12:00 AM
Contact
Event Organiser:
Waste Matters Nigeria Limited

Address:
Landmark Event Centre, Oniru, Victoria Island
Telephone:
0818 751 5916, 0802 308 5407
Related Events: