Future Energy Nigeria - WAPIC Conference and Expo

Future Energy Nigeria is a West African Power Industry Convention organised by Spintelligent and scheduled to hold on the 12th - 13th of November 2019 at Eko Hotel & Suites, Victoria Island, Lagos Nigeria.
It will feature conferences, free workshops, networking, exhibitions, power industry awards and a dinner night. The event will host about 25,000 power professionals across Africa, more than 20 speakers, not less than 120 exhibitors and more.
The event was put in place to bring power and energy trade industries in Nigeria and other African countries together to discuss, and provide answers to the challenging issues affecting the industry presently and the likely challenges to face in the future too.
There will be series of exhibitions from various Africa countries including Nigeria providing them with an avenue to showcase their products and market their services to the attendees and other companies present, it will also offer them trade deals and networking for business growth.
When & Location
Date:
12/11/2019 12:00 AM to 13/11/2019 12:00 AM
Contact
Event Organiser:
Spintelligent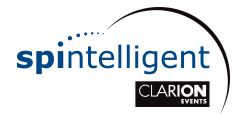 Address:
Eko Hotel & Suites, Victoria Island
Telephone:
+27 21 700 3508
Event Sponsors:
Aggreko

Megger

Related Events: