SIPIAU Trade Show

The 4days annual international exhibition on real estate promotion and urban development, and is expected to hold on the 7th - 10th of February 2018, at the Safex - Foire d'Alger, Mohammadia, Algeria and is organized by SPP Communication.
The event will accommodate all promoters of real estate properties, such as real estate developers, real estate agents, real estate firms and agencies, estate surveyors and valuers, estate management firms, housing and urban planners, architects, among others.
The event was put in place with the aim of providing participants and visitors to the event with an avenue to meet potential investors and other stakeholders, interact with them, create a platform for networking and lost more.
The event will feature lots of shows and exhibition on real estate properties and products and will host various local and international participants to showcase their innovative technology in the sector.
When & Location
Location:
Algiers, Algeria
Date:
07/02/2018 12:00 AM to 10/02/2018 12:00 AM
Contact
Event Organiser:
SPP Communication.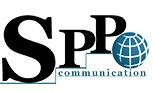 Address:
CIC International Conference Center, Club des Pins
Telephone:
+213 541 135 218
Related Events: