MEGA CLIMA WEST AFRICA

WEST AFRICA HVAC 2019 for the refrigeration, air conditioning, ventilation and heating sector in Lagos- Nigeria.
This event attracted 86 exhibitors , representing companies from 17 countries Belgium, China, Eqypt, Ghana, India, Kuwait, Lebanon, Nigeria, South Africa, Turkey, U.A.E, Switzerland, U.S.A, South Korea, Japan, Germany, Cyprus as well as more than 4200 visitors throughout Africa such as Kenya, South Africa, Ghana, Tanzania, Egypt, Turkey, India, Lebanon and Ethiopia.
Top global brands such as Siemens, York , Carrier, LG, Panasonic, Samsung , Haier , Daikin , Bluaberg , Emerson , Midea , Bitzer , Kimmco , PeraBeam , Wilo and etc. were present and all reported excellent contacts and business conducted across the 3 days of the event.
In addition to the exhibitors, HVAC Expo played host a comprehensive educational programme of workshops.
Why Exhibit?
• Nigeria is now Africa's largest foreign direct investments beneficiary, and its diversification is well underway. Indeed, the non-oil sector is growing faster than the oil sector as Nigeria's 182 million-strong population starts getting wealthier and consuming more and more.
• Nigeria market is, without doubt, the biggest in Africa with an official population figure of 182 million. Nigeria GDP was about 568,5 million USD in 2014.
• Labor is relatively cheap in Nigeria: both skilled and unskilled. With an army of unemployed graduates, employers have a big pool to tap from and at a relatively cheap cost.
• Start a business from the sectors with the potential of the highest return.
When & Location
Date:
11/07/2019 10:00 AM to 13/07/2019 06:00 PM
Contact
Event Organiser:
ELAN EXPO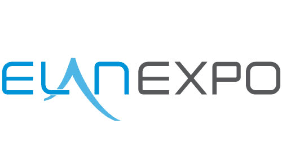 Address:
Plot 2&3 Water Corporation Road Victoria Island Lagos, Nigeria
Event Speakers:
2018; Engr Rabiu Ali FNSE(Council Member and Representative of the President of COREN); Engr. Felicia Agubata MNSE (President, Association of Professional Women Engineers in Nigeria) Engr. Mohammed Babagana Fnse (Deputy President Nigeria Society of Engineers. And Representative of The President) Engr. Kori Shettim Mnse (Director Ministry of Works Bornu state) Engr. Tunde Ogunde (President ASHRAE Nigeria Chapter) Engr Robinson Ejilah FNIMechE (President Nigerian Institute of Mechanical Engineers) Dr. Zainab Gimba (Honourable Commissioner for Water Resources Bornu State) Dr. Fidelis Anukwa (Permanent Secretary Ministry of Water resources, Cross River State) Engr. Hauwa Sadique (Chief Engineer Federal Ministry of Water Resources) Engr. Ma'amun Da'u Aliyu (Executive Director Agricultural Services Hadejia-Jama'are River Basin Development Authority, Kano) Engr. Sunday OpokeDirector General Rural water Supply Agency Ebonyi State. Engr. Muminu Badmos (Managing Director, Lagos Water Corporation) Engr. Wopa kamila Fnse (Registrar Council for the Regulation of Engineering in Nigeria) Engr. Agabi Joseph (Head of Professional Development COREN)
Related Events: