Chemtech Cairo & Pharma Exhibition and Conference

Chemtech Cairo & Pharma Exhibition and Conference event is an international event on chemicals, pharmaceuticals and cosmetics Egypt that is organized by Sama Marketing Business and scheduled to hold on 4th – 6th March 2018 at Cairo International Convention Centre, Cairo, Egypt.
This event is aimed at providing a unique networking business opportunity and connecting delegates with high-level representatives from governments and well established chemical and pharmaceutical companies.
It will feature showcasing of innovations and equipment for chemicals, pharmaceuticals, fertilizers and other process industries, process engineering, procurement & consultancy services, instrumentation, control & automation equipment & software, material handling equipment, packaging systems, machinery & materials, welding & plant maintenance services, industrial consumables, analytical & laboratory equipment & consumables quality, health, safety & environment, cosmetics, laboratory, analytical, diagnostic equipment and methods, chemical, systems, pharmaceutical materials & supplies, pharmaceutical packing equipment, medical equipment & technology and so many others.
When & Location
Date:
04/03/2018 12:00 AM to 13/03/2018 12:00 AM
Contact
Event Organiser:
Sama Marketing Business (SMB)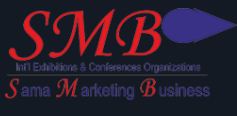 Address:
Cairo International Convention Centre
Related Events: