Powerelec Ghana 2018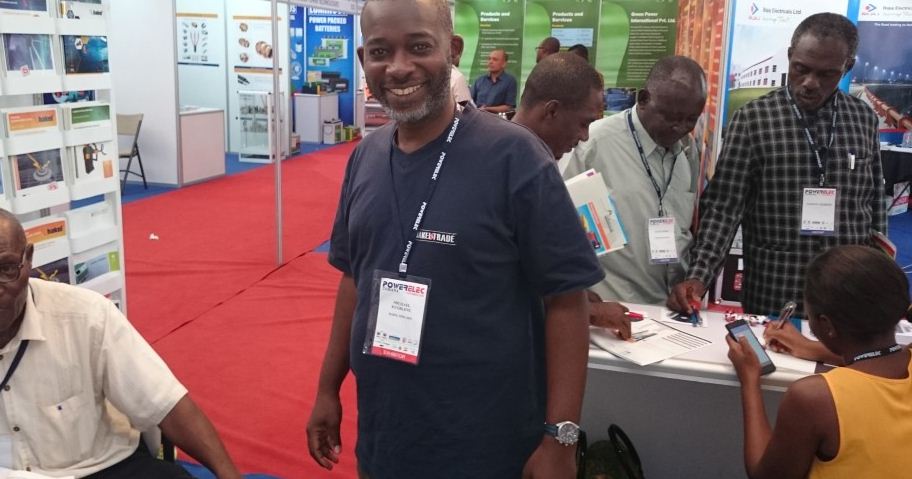 Powerelec Ghana 2018 is an international tradeshow and conference on power generation, electricals and industrial electronics scheduled to hold on the 6th - 8th of September at the Ghana International Trade Fair Centre, and the event is proudly organised by FairFact, Orange and VeriFair.
The main focus of the international tradeshow and conference is on power generation, electricals and industrial electronics, it is designed to showcase the potential of Ghana's power sector and to bring together international suppliers from across the world to Ghana.
The event will also bring together key decision makers from the government and corporate sectors in the country and beyond and will provide also an ideal platform for consultants and manufacturers keen to enter the thriving Ghanaian power market.
Participants to this exhibition show includes government and regulatory executives, independent power producers, original equipment manufacturers, power and heat plant owners and operators, plant service sector, project developers and managers, fuel suppliers, design, structural and construction engineers, industrial facilities personnel, mechanical/electrical/plant engineers, strategic and portfolio investors, industry consultants and advisers and energy traders.
Exhibition will be on captive and co-generation plants, geo thermal, thermal power, new & renewable energy plants, decentralized generation, generators and diesel generating sets, wind and solar power equipment, electric drives, batteries, inverters, ups systems, transmission lines, towers and accessories, sub-station equipment, power and distribution transformers, switchgear and control gear, measuring instruments and meters, cables and conductors, cabling and wiring products and accessories, capacitors, insulators, insulation materials and electrical components, equipment for alternate sources of energy, household electrical appliances and products, safety systems and devices, lighting systems, and solutions, lighting fixtures and accessories, lamps and leds, regulating and control equipment, automation systems, building automation products, rotating machines, energy saving equipment and more.
When & Location
Date:
06/09/2018 12:00 AM to 08/09/2018 12:00 AM
Contact
Event Organiser:
FairFact, Orange and VeriFair

Address:
Ghana International Trade Fair Centre
Telephone:
+233 200 641 111
Related Events: