Pensions Funds and Alternative Investments Africa

AME Trade Ltd is the organizer of the 4th Edition of Pensions Funds and Alternative Investments Africa Conference and Exhibition (PI Africa) which is scheduled to hold at Hilton Mauritius Resort & Spa Mauritius from the 19th - 20th of March 2020.
The summit aims at bringing together the leaders of pension funds and institutional investors, policymakers, regulators and capital markets, private equity, pension funds, Insurance, mutual and social security funds and will create an opportunity for them on best practices for long-term sustainable growth and trust.
The event will focus on maximizing Africa's pension fund and institutional investor opportunity etc., in the banking, insurance & finance, business services industries.
When & Location
Date:
19/03/2020 12:00 AM to 20/03/2020 12:00 AM
Contact
Event Organiser:
AME Trade Limited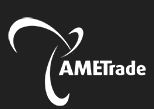 Address:
Hilton Mauritius Resort & Spa
Telephone:
Pensions Funds and Alternative I
Related Events: