Digital Earth Summit - Morocco

International Society for Digital Earth (ISDE) and the Chouaib Douakkali University (UCD) are the organizers of Digital Earth Summit which is scheduled to hold at Faculty Of Science El Jadida in Morocco from Tue, 17 - Thu, 19 April 2018.
The DES-2018 will cover all the aspects of geospatial data and information themes, earth sciences, space sciences and information sciences and technology to assess, monitor and forecast natural and human phenomena under the overarching theme: "Digital Earth for Sustainable Development in Africa (DESDA).
The summit aim at bringing together scientists and professionals from the African and international community to present latest achievements, discuss challenges and share experiences it will also feature keynote speeches delivered by leading scholars, technical sessions with reports of the latest research outcomes, discussion sessions on operational topics such as capacity building, Spatial Data Infrastructure (SDI), big data, space policy, programmes and projects, as well as commercial exhibitions showing latest products and services in Digital Earth and geospatial information technologies.
When & Location
Location:
El Jadida, Morocco
Date:
17/04/2018 12:00 AM to 19/04/2018 12:00 AM
Contact
Event Organiser:
International Society for Digital Earth (ISDE)

Address:
Faculty Of Science
Telephone:
(+212) 523 342 325
Event Sponsors:
Airbus

COMSTECH
Secure World Foundation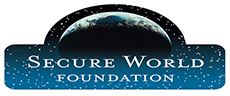 Related Events: