Africa Trade & Investment Global Summit (ATIGS)

ATIGS will take place on October 2020 in Dubai, UAE, Middle East and will feature lots of conferences, trade show and more than 160 exhibitors.
It will host more than 70 countries, over 2000 participants, more than 150 speakers, over 350 global investors, more than 130 TPOs and IPAs, and is open to 70 international markets.
The biennial business event is specifically put in place to promote and facilitate international trade and foreign direct investment in Africa and will provide a platform for networking, marketing & matchmaking, markets knowledge sharing, B2B, G2B, G2G meetings & deal-making.
Participants at the event will include business leaders, government delegations, project developers, trade promotional organizations (TPOs) and investment promotion agencies (IPAs) from various African countries.
When & Location
Date:
01/10/2020 12:00 AM to 01/10/2020 12:00 AM
Contact
Event Organiser:
ATIGS

Event Sponsors:
Executive Signature Services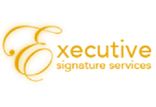 Elite Private Yatch

SkyTeam

Related Events: