Africa Hotel Investment Forum

Bench Events is the organizer of the Africa Hotel Investment Forum (AHIF) 2021 which is expected to hold on September 2021, at Sheraton Addis, Ethiopia.
AHIF is an event that creates opportunities to meet with regional investors exists and it offers all parties the chance to review and compare their offerings.
The Africa Hotel Investment Forum (AHIF) will feature the highest caliber international hotel investors of any conference in Africa.
It is the leading hotel investment conference that connects business leaders from the international and local markets, driving investment into tourism projects, infrastructure, and hotel development across Africa.
The conference was a high-level, investor-driven event and brought together over 450 key players in the real estate and hotel industry: developers, investors, hotel operators, owners, as well as representatives of the banking and legal sectors.
When & Location
Date:
23/09/2021 12:00 AM to 25/09/2021 12:00 AM
Contact
Event Organiser:
Bench Global Business Events

Address:
Sheraton Addis, Ethiopia
Telephone:
+44 (0) 20 3318 5800
Event Sponsors:
TFC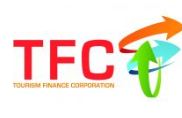 Best Western

CIP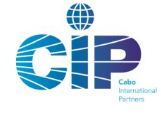 Related Events: