International Ceramic & Sanitary Ware Exhibition

The international year-round exhibition event for specialized ceramic, sanitary ware, bathroom and kitchen Egypt that is organized by Climax Creation Group to take place on 21st - 23rd November 2019 at Egypt International Exhibitions Center Cairo, Egypt.
The event exhibitors will include ceramic companies, bathrooms sanitary ware and fixtures manufacturers, insulation and adhesive materials, production raw materials, mixtures sets and materials, tools and equipments, bathrooms accessories, bathrooms sets, bath tubes factories, fixtures and accessories as well as showrooms and related others.
This event is opened for distributors, suppliers, manufacturers, restaurateurs, construction professionals, retail experts, trade agencies, importers and exporters, interior designers and other categories relating to the business market.
The event will provide exhibitors with the opportunity to advertise their products, services and innovations thereby providing them with the market benefit of expansion of ceramic & sanitary ware market in Egypt.
When & Location
Date:
21/11/2019 12:00 AM to 23/11/2019 12:00 AM
Contact
Event Organiser:
Climax Creation Group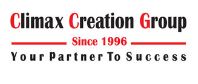 Address:
Egypt International Exhibitions Center
Telephone:
+202 379 366 57 / 9
Related Events: